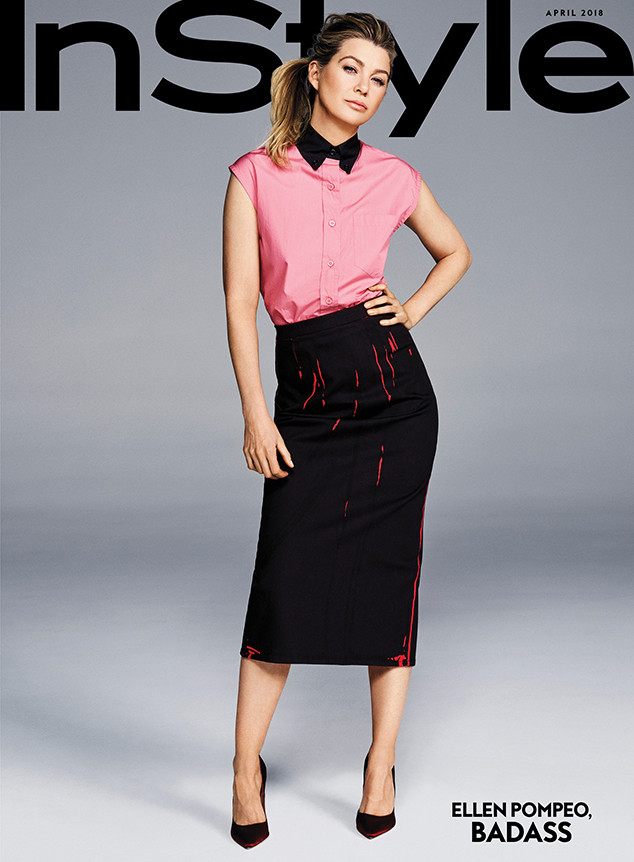 InStyle
Ever since Ellen Pompeo publicized her $20 million salary, people have been wanting to know her negotiating secrets.
The 48-year-old Grey's Anatomy star shared her advice for knowing your worth and getting what you want in the April 2018 issue of InStyle. Here are a few of her tips:
1. Know your numbers
Once Pompeo learned her co-star Patrick Dempsey was making more money than she was, she demanded equal pay. She defended her worth by knowing her numbers.
"I would say the only time you ever have a good negotiating position is if you're completely willing to walk away. That's the only real strength you have. And I never really was there until this last round," she told the magazine. "I asked for everything on Grey's because I saw a piece of paper that told me it had generated $3 billion for Disney. That information changed the game for me: knowing my numbers and having information as to what my actual worth was."
2. When speaking with higher-ups, start with the positives and offer solutions
When Grey's creator Shonda Rhimes asked Pompeo what she needed to stay on the show, the actress was upfront with her desire to have more ownership and become a producer. Still, communicating with higher-ups can be daunting. That's what Pompeo recommended leading with "kissing ass." 
"Well, you always want to start with the positive. Come from a place of gratitude—which is not something I always led with when I was younger," she explained. "I try to think about what it would be like to be that person and have to hear people complain. And I attempt to never call anyone with only a problem—I'll also have a solution."
3. Be honest; walk the walk and stop trying to be perfect
For those who really want to "own your sh-t," Pompeo had three suggestions:
"OK, first, I would say to own your sh-t you have to be 100 percent honest, 100 percent real about your experience, and not be worried about what people think of you, which is hard. It's hard to get that when you're younger. There's something about age that frees you up and you care so much less about what people think," she told the magazine. "Second, talk the talk and walk the walk. To be fair, if you need your image to get jobs or your next job, you have to be more careful about what you say. I do understand that. Three, stop trying to be perfect. You can't feel like, 'I have to be perfect. I have to dress perfect. I have to look perfect. I have to be on every red carpet.' You can't do it all, and you have to be OK with your flaws. I'm not down with this f–king perfection, you know? I'm not trying to come off as something I'm not. Owning your sh-t is owning who you are and not trying to be anybody else."