"It was a dark and stormy night."
That's the first sentence of Madeline L'Engle's 1962 novel, A Wrinkle in Time—and in Walt Disney Studios' film adaptation (out Friday), Ava DuVernay remains faithful to its opening line. And while the director has changed some elements—by diversifying the characters and changing the setting from Connecticut to California—fans of the book will not be disappointed.
The movie tells the story of Meg (Storm Reid), a brainy middle school student whose physicist father (Chris Pine) has mysteriously disappeared. Three celestial beings—Mrs. Who (Mindy Kaling), Mrs. Which (Oprah Winfrey) and Mrs. Whatsit (Reese Witherspoon)—hear "a cry in the universe" and journey to Earth to help Meg find her father—and later confront "It," an evil force. The movie also stars Zach Galifianakis, Gugu Mbatha-Raw, Levi Miller and Michael Peña.
Here's what critics have to say about A Wrinkle in Time: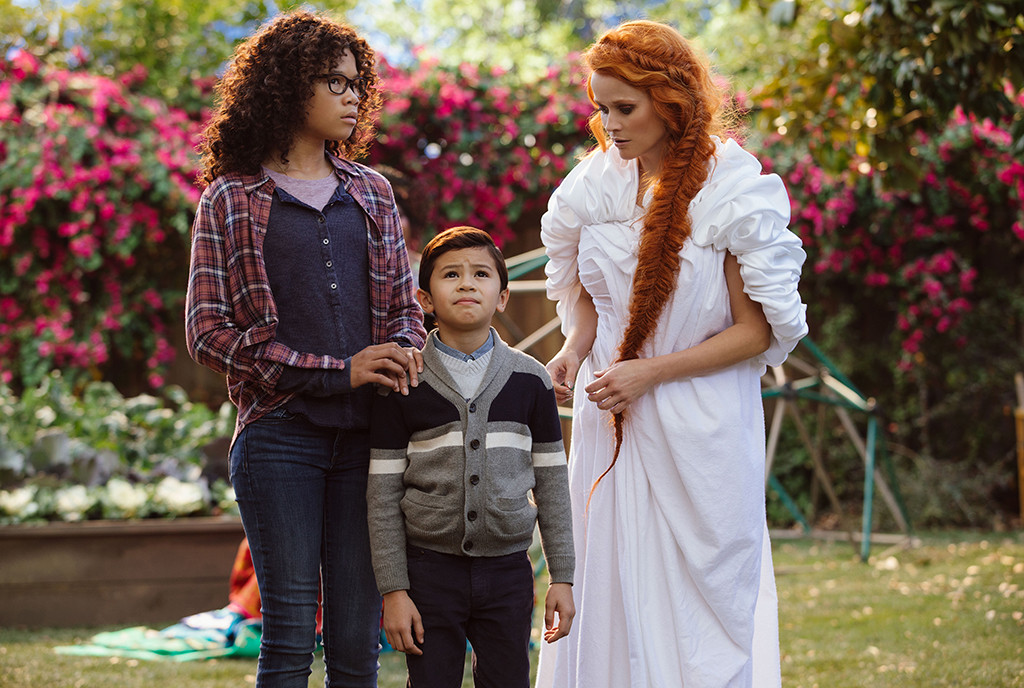 Atsushi Nishijima/Disney Enterprises, Inc.
• "A Wrinkle in Time, faithful to the affirmative, democratic intelligence of the book, is also committed to serving its most loyal and susceptible audience. This is, unapologetically, a children's movie, by turns gentle, thrilling and didactic, but missing the extra dimension of terror and wonder that would have transcended the genre," The New York Times' A.O. Scott writes, adding that the movie is "demonstratively generous, encouraging and large-spirited." And to DuVernay's credit, the film "trusts words more than images, spelling out messages about love, courage and self-acceptance with the conscientious care of a teacher reading aloud to a class…Nobody will miss the lessons of the movie, and they are fine and timely lessons," Scott continues. "Those who take them most to heart will find their way back to Madeleine L'Engle."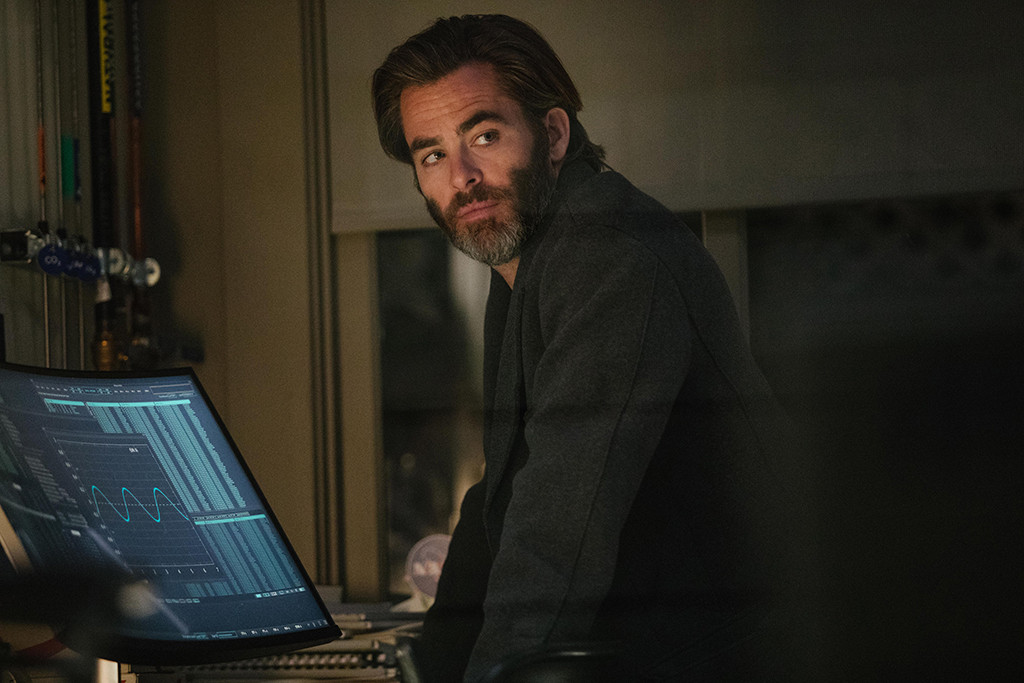 Atsushi Nishijima/Disney Enterprises, Inc.
• "A sincere attempt at empowerment crushed into preachy dullness," A Wrinkle in Time "hits that unfortunate un-sweet spot common to big-budget science-fiction/fantasy, where the spectacle feels more summarized than experienced," Entertainment Weekly's Darren Franich writes. "Almost nothing works, but there are bursts of real camp energy." Although DuVernay "splendidly diversifies the cast," he argues the director also "sends everyone to planets that all look like green-screen calamities, as colorful and infuriating as Apple's rainbow wheel of death."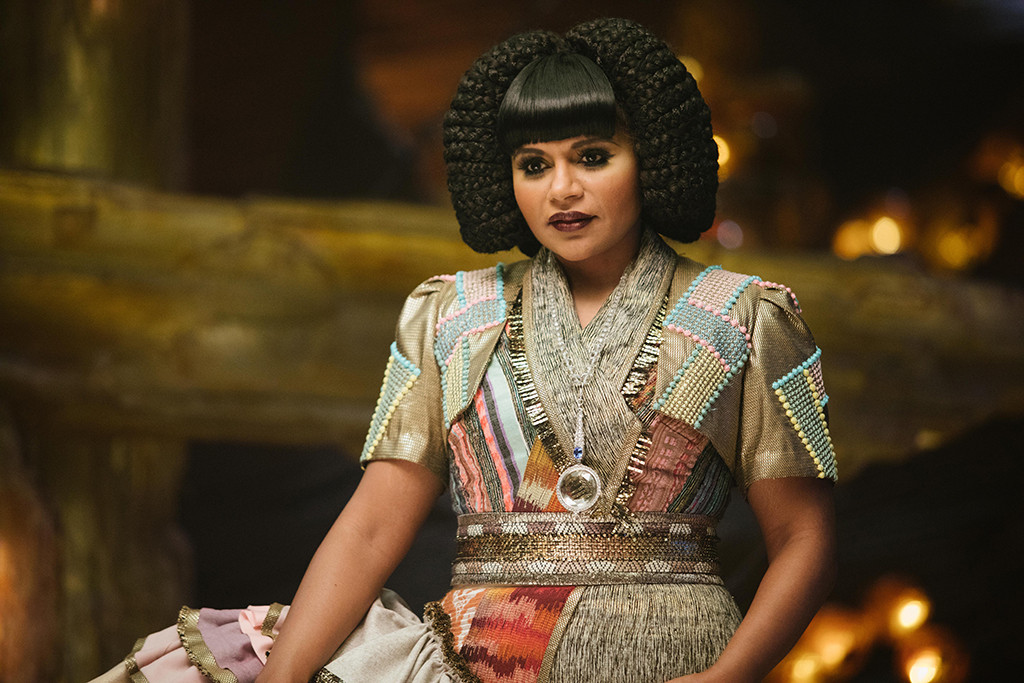 Atsushi Nishijima/Disney Enterprises, Inc.
• "The power of love can only do so much in Disney's misbegotten A Wrinkle in Time," USA Today's Brian Truitt writes, calling it a "woeful, head-scratching adaptation" of L'Engle's novel. The author's source material "is a sneakily deep novel for youngsters," and screenwriters Jennifer Lee and Jeff Stockwell don't "do nearly enough with those themes of death, loss and parents letting their children down," Truitt argues. "Instead, theirs is a patchwork adaptation with weak character development, a lack of narrative groove and a haphazard finish." On the plus side, Reid "lends a surprising amount of gravitas" to her role, Winfrey is the "highlight" of the Mrses., and DuVernay "does wonders in crafting an inviting fantasy landscape. She has an interesting visual style, with close-ups and perspectives that aren't normally seen in the genre."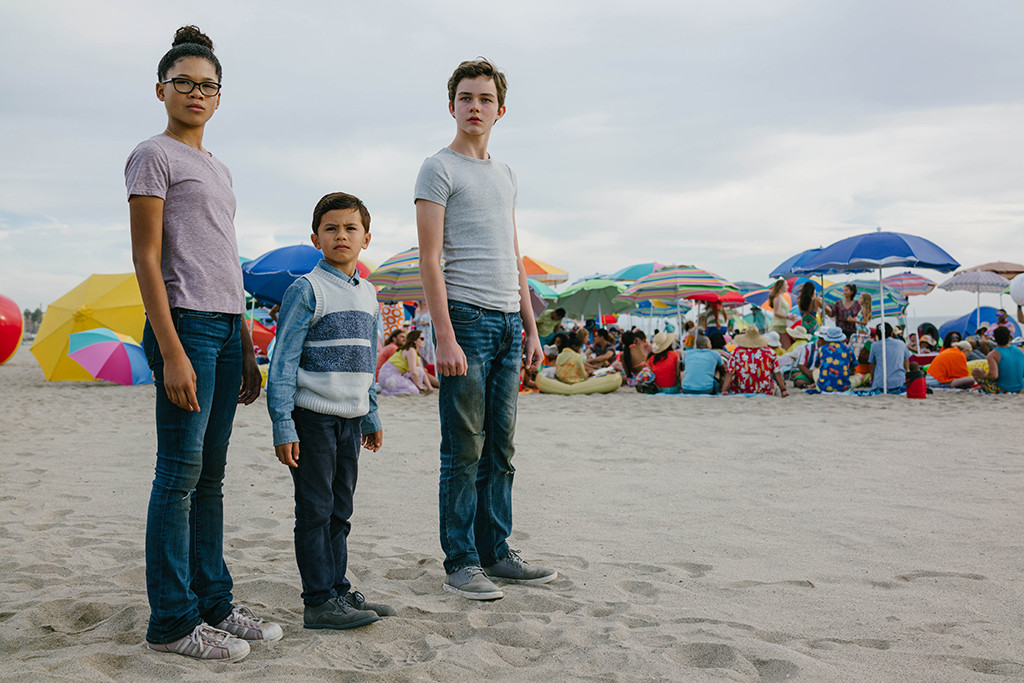 Atsushi Nishijima/Disney Enterprises, Inc.
• "By turns gorgeous, propulsive and feverishly overwrought, A Wrinkle in Time is an otherworldly glitter explosion of a movie, the kind of picture that wears its heart on its tie-dyed sleeve. It's the product of a big, unwieldy and excitingly go-for-broke vision, one etched in bright hues and kaleidoscopic visual effects, in busy musical orchestrations and original pop songs…" The Los Angeles Times' Justin Chang writes. Though it could be "more focused, more disciplined," he says, it offers "gloriously unapologetic trippiness, a hallucinatory quality that is only amplified by the sheer velocity of the storytelling." In "every swirling frame," viewers can sense her "desire to lose herself and her audience in the material." Best of all, it reinforces the "fervent" idea "that a young girl's imagination can change, challenge and even save the world."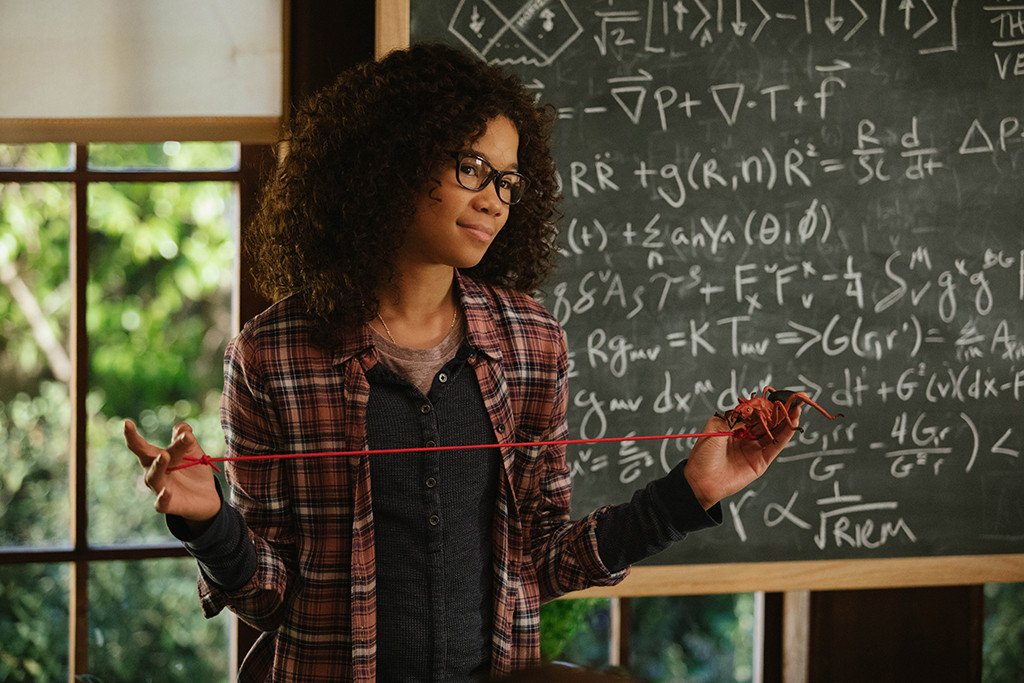 Atsushi Nishijima/Disney Enterprises, Inc.
• DuVernay excels in that she "most definitely taps into a childlike sense of what-if wonder," Rolling Stone's David Fear writes. But the family-friendly movie "is undoubtedly flawed, wildly uneven and apt to tie itself in narrative knots in a quest to wow you with sheer Technicolor weirdness. It's also undeniably DuVernay's movie as much as Disney's, and works best when she puts her feminine energy, high-flying freak flag and sense of empathy front and center." But, on the whole, "You're never sure whether you're watching a psychedelic, 'difficult' science fiction movie hidden inside a Disney kids' movie or vice versa—and you're never sure if the movie's ambitious attempt to serve both of those masters is a feature or a bug. The result is indeed an eyeful, an earful, a handful, but one that's hard not to feel is dotted with collateral damage."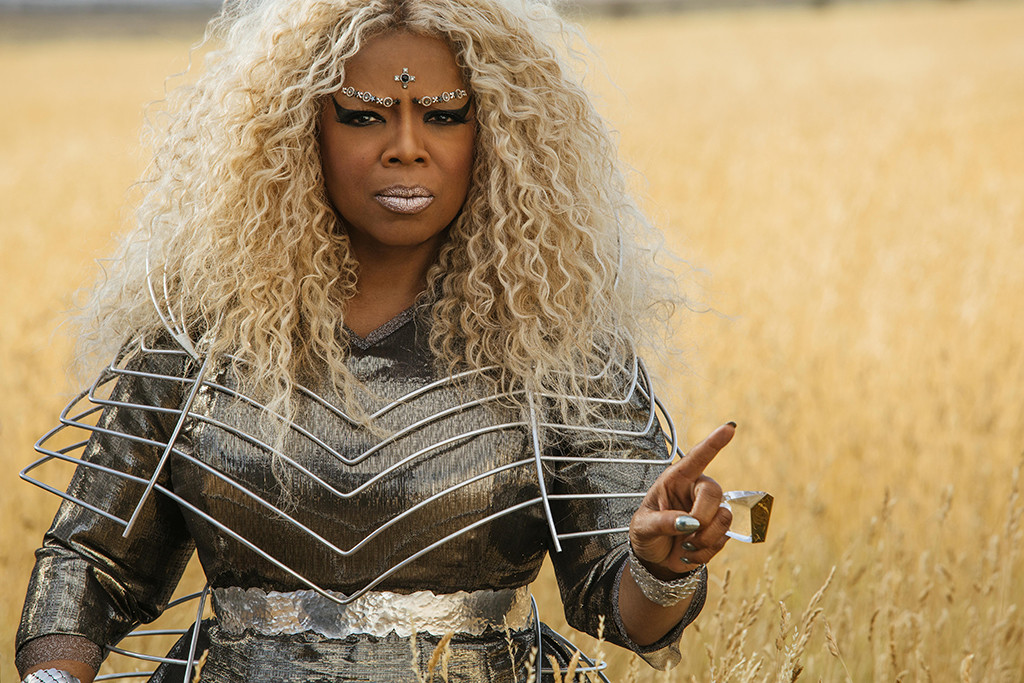 Atsushi Nishijima/Disney Enterprises, Inc.
• "Awash in bold colors, bright patterns and ebullient kids," A Wrinkle in Time "dazzles its way across time and space even if it doesn't quite stick the landing," The Wrap's Alonso Duralde writes. "A psychedelic journey for 6-year-olds of all ages," the fantasy film "offers trippy delights without defying the novel's 'unfilmable' reputation." DuVernay's team imbues "as much epic grandeur as they can into a story that seems to take place over the course of a languid afternoon," thanks to vivid imagery and an "ensemble of charming performances." Though the final act "feels like a multi-part miniseries that's been cut down to a feature film," it's not a "deal-breaker," Duralde adds, "and the production's strengths far outweigh its flaws."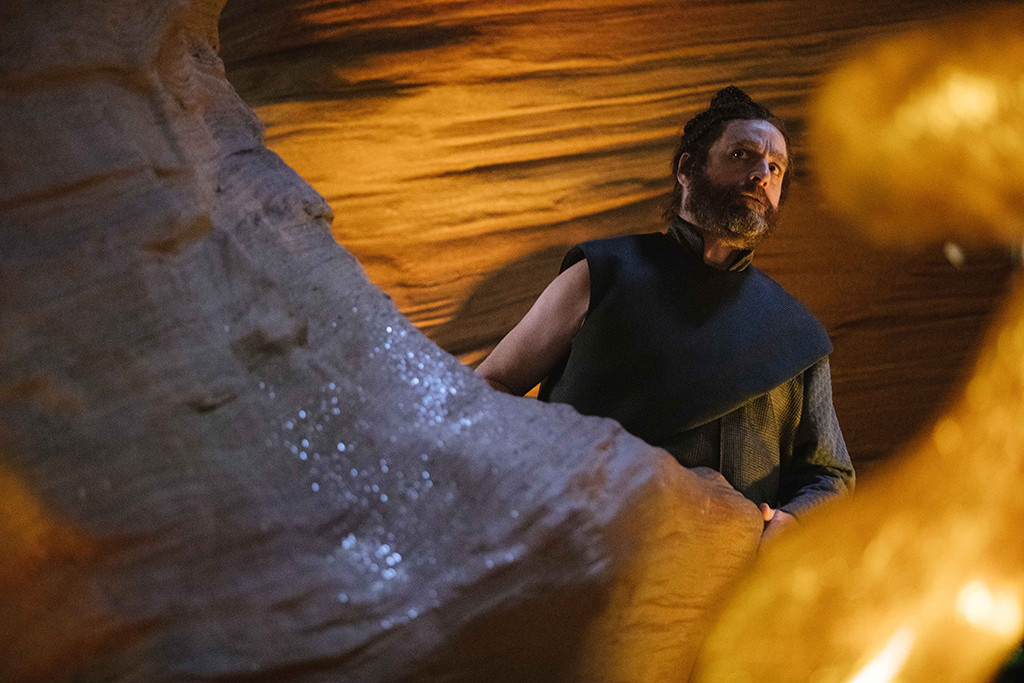 Atsushi Nishijima/Disney Enterprises, Inc.
• DuVernay's film "feels cobbled together with many diverse parts rather that coalesced into an engaging whole," The Hollywood Reporter's Todd McCarthy writes. Kaling "has unfairly little to say or do," Winfrey "kind of floats through much of it" and Witherspoon "becomes annoyingly overbearing." A Wrinkle in Time "is most tolerable when it remains centered on the three kids, their bickering and their underlying 'there for you' inter-dependency. Meg is appealing because you know that behind her reticence lies a smart and resourceful girl who will one day be able to fully assert herself without having to be told every five minutes that, 'You just have to have faith in who you are,'" he adds. While there are "sights to behold," it all "seems manufactured rather than crafted, with scenes played and over-edited to visually busy but indifferent effect."
Are you planning to see A Wrinkle in Time? Sound off in the comments!